Gates and Rolling Gates Installation and Repair Services
An eye-catching automatic gate could add a bit of elegance to the entrance to your property, and at the same time offer additional security. We are able to combine your ideas with our gate building experience to create an exquisite driveway gate which will last for many years. Using our in-house design and fabrication capabilities, we are able to produce that "one-of-a-kind" property gate which will highlight your fence, columns, landscaping, and home. Estate gates are usually available as electric rolling gates, electric sliding gates, and ornamental swing gates.
We provide installation and repair all roll-up and roll down gates including replacing all entry devices for example keypads, locks, along with other activation devices on outdoor gates. Garage Doors and Gates Newark have many years of expertise in providing business in New Jersey with these particular roll up and roll down gates installations and replacements. For additional info on our roll-up and roll down gates services please give us a call toll free at (973) 939-2313 or obtain a FREE Estimate.
We provide extended warranties and service contracts. Fast friendly services are available Twenty-four hours a day, 7 days a week. Our knowledgeable and qualified professional staff at Garage Doors and Gates Newark can design a gated entry system that's just right for you. Driveway gates, garden gates or pedestrian gates for your house are a phone call away!
Our Services
Residential Repair
Commercial Repair
Installation
Opener Repair
Garage Repair
Spring Repair
Other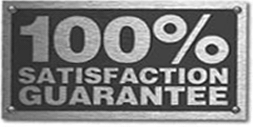 (973) 939-2313